This is the time of year when we observe a lot of critter activity. Often overlooked, pest control in the fall is one of the most important times to be aware of. Mice, rats, raccoons, squirrels, chipmunks, and other small rodents will be on the lookout for warm spots to build their nests. By the end of the fall and winter, you may have all of these species — as well as new baby critters — living in your home.
Bat problems will also increase, with bats in the attic, garage, or flying around in living rooms, kitchens, bedrooms, and other areas.
Fall isn't just about nuisance wildlife; insects may also be a nuisance. Flies, stink bugs and box elder bugs will seek refuge to hibernate as the weather cools, and they will do so in droves. Attics and wall spaces are ideal places for them to stay warm throughout the winter. To stay warm, some Ladybug species will visit your home in great numbers. This fall, if you notice these insects congregating on the sunny side of your house, it's a definite indicator they're on their way in.
Do you need assistance safeguarding your home from pests? For immediate assistance, please contact our experienced pest technicians.
Pest Control in the Fall: What to Look For
Examine the outside of your home's perimeter. Take a look at the outside of your house before the leaves fall and the ground is covered in snow. Are there any visible gaps or holes — high or low — that would be ideal entryways for critters like squirrels, chipmunks, mice, or rats looking for a warm place to live? Do you see any holes in the earth that lead to your basement or under your porch?
Small pests like mice and rats will utilize these entryways to get access to your home, but chipmunks, squirrels, and even raccoons aren't scared to use them if the hole appears to be large enough. Check high-up tree limbs and branches for potential entry points for common climbers like chipmunks and squirrels. Also, make sure no tree limbs or branches provide easy access to your home's roof; if they do, and it gets cold enough, the rodents will find a way in.
Clean out your garage and shed
When there's no clutter in your shed, it's much easier to inspect for pests, and when winter arrives, it'll be too chilly to dig through your outside possessions to find the source of the problem. Clear out your garage and shed of debris, and look inside and outside for any openings that could allow unwanted visitors to gain access and seek shelter from the elements.
All pests are suspects; in addition to mice, rats, squirrels, and chipmunks, raccoons, and possums should also be avoided. If small rodents gain access to your home, snakes will follow.
If you store any kind of food in your basement or garage, use airtight containers.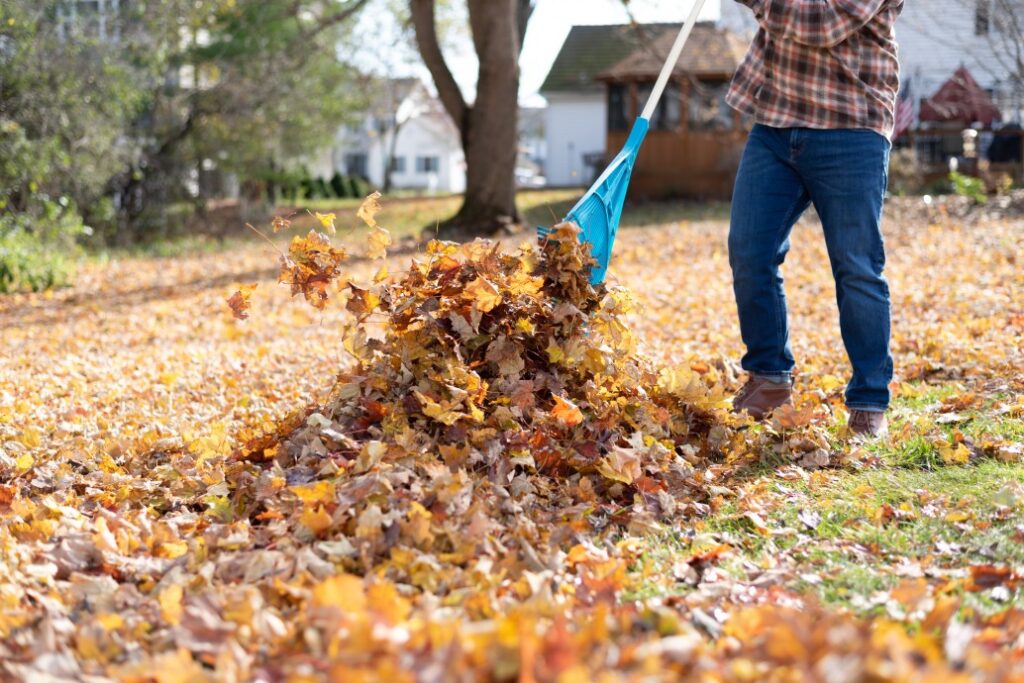 Rake and remove leaves and store firewood away from your home
Bugs and vermin find a safe home in piles of leaves, which can disguise the beginnings of significant diseases. Leaves and other yard messes should be cleaned up as soon as possible so that mice, voles and vermin do not become comfortable in them. Wet and decaying wood can also make a great home for some pests. Keep bug hideouts away from the house, and be sure to clean up those areas before the really cold winter arrives.
Keep mice, rats, and other rodents out of your home
Do you find yourself getting cold at night? The critters are as well! Any possible entrance points should be sealed. Examine your walls, floors, and ceilings for cracks. Block any holes that bugs may have made in your baseboards, cabinets, or other areas. Add weather stripping to your doors to protect them from pests. Don't forget to properly inspect your basement and attic when you're searching about your home.
If the condition persists or worsens, seek expert help.
Call our pros for pest removal and exclusion services if you need help keeping pests out of your house. This fall and winter, our expert pest control professionals will visit your property and install high-performance exclusion devices, perform routine pest control management and provide seal-up procedures to close entry points and keep animals out. It's a formidable home protection system, but it's no match for invasive pests eager to remain warm this winter.