Wildlife Control Services
Xceptional Wildlife Removal provides complete Nuisance Wildlife Control and Removal services. We remove such animals as bats, birds, raccoons, squirrels, moles, skunks, snakes, and other nuisance wildlife animals! Visit this page for a complete list of areas we service.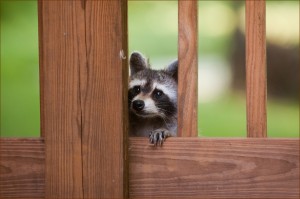 We provide complete nuisance animal removal of Bats, Birds, Raccoons, Squirrels, Skunks, Snakes, Groundhogs, Moles, Chipmunks, Rodents, Armadillos, and other nuisance wildlife pests. Wildlife Control is a common service needed by homeowners and business owners. In addition to getting rid of the animal, a wide range of animal damage repairs is provided to fix damages caused by nuisance wildlife.
Wild animals of Florida, Georgia, Delaware, Louisiana, Virginia, Maryland, New Jersey, Ohio, Pennsylvania, Washington DC and West Virginia are becoming an increasing problem for homeowners and businesses. As more rural areas become more urbanized animal habitats are shrinking and these animals are adapting by getting into attics, buildings, and other structures in search of a new habitat.
Xceptional Wildlife Removal experts provide solutions to these animal infestations. We are a full-service wildlife removal company that not only gets rid of nuisance wildlife but makes the necessary repairs to prevent animal infestations, and correct of fix any damage the animal has caused to your home or business. We provide full-service wildlife solutions for residential and commercial customers.
Click to Call: 800-929-7163
Wildlife Control & Nuisance Animal Removal
Xceptional Wildlife Removal experts have been providing wildlife control services since 1993. We are fully insured to provide services to Commercial and Residential customers, and possess a Nuisance Wildlife Control permits issued by the state to perform Wildlife Trapping, Animal Removal, Wildlife Damage repairs, and Wildlife Removal services. Along with providing Wildlife Control Services, we are licensed to perform pest control services to eradicate general household pests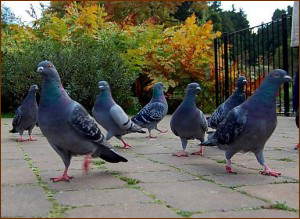 Xceptional Wildlife Removal specializes in many types of Pest Control, Wildlife Removal, and Wildlife Control services. Wildlife Removal operators specialize in removing all types of animals from attics and buildings. Nuisance Wildlife problems have become a more increasing problem over the last decade. It is common for a homeowner to call with complaints of squirrels in the attic, bats in the attic, squirrels in walls and crawlspaces, birds in vent, or there is a skunk living under my deck. These are all common problems that we solve on a daily basis. We provide animal removal and animal damage repairs including bio-hazard cleanup of bat guano. If you are having a problem with animals in the home or business call us today and we will be happy to discuss your problem in length and provide solutions to these nuisance animal problems.
Safe, Humane Pest Control Solutions
We are very different from a typical Pest Control company. Pest Control companies focus primarily on insects and bugs and not Wildlife. Pest control companies' common solutions are to spray pesticides or put down poison. We offer safe, humane methods to resolve wildlife and pest conflicts.
Wildlife Damage Repair Services
Once the animal problem has been resolved, we offer solutions to animal-proof your home and repair any damages the animals have caused. Such repairs may include roof repairs, siding repairs, insulation removal, insulation replacement, siding replacement, and any other necessary repairs. These are all services that are not effectively handled by typical pest control companies.
Call Today for

Safe

,

Effective

Wildlife Removal Services!Xceptional Wildlife Removal
You can count on our Xceptional Wildlife Removal biologists when it comes to Wildlife Removal and Pest Control Services. We provide complete solutions to all types of pest control and Nuisance Wildlife Control Conflicts. Call us today to solve all your Nuisance Wildlife and pest problems at 877-227-WILD.
Customer Reviews

Woodpecker Problem Solved!
Good people to do business with. Refreshing to find people who do what they say they will do when they say they will do it. Had a problem with woodpeckers and holes inside of my house. They assessed the situation for free and then gave me a fair quote. Tyler McVey was courteous, professional, and very responsive. Woodpecker problem solved! Exceeded my expectations. Highly recommend them to my neighbors.
Gary
Google

Removed 5 FOXES!
Jake came out and delivered on exactly what Xceptional Wildlife Removal said they would do. Very professional and knowledgeable on the subject matter – FOXES. Removed 5 from our property and no more threat to the chickens! Great Job Jake!
Douglas
Google

Bat Removal
Geoff and his crew are amazing! They came out the day we called and worked around our schedule for a complete BAT removal. No bats were harmed, our gable vents were sealed with outer screens that were painted to match, all guano (my husband has been quoting Ace Ventura for the past week) was removed, and they even set off sanitizing foggers in the garage and attic. We appreciate the service and highly recommend them for your wildlife needs!
Julie M.
Facebook

Rampant Yellow-Jacket Problem
We had a bad experience with another extermination company, and when I called Xceptional Teddy not only advised me on how to handle dealings with the first guys (who failed us) but immediately responded to our still-rampant yellow jacket problem. The service was thorough and as much at our convenience as possible, and Teddy was very communicative, honest, and compassionate. It was such a relief and gave us so much peace of mind – we will be turning to Xceptional Wildlife Removal for all our future needs as homeowners, and suggesting them to anyone who needs a caring, capable, and professional helping hand! Thank you Teddy @ Xceptional!
Laura S.
Facebook

4+ Years, Highly Recommend!
We have used Xceptional for 4+ years. Every tech is highly knowledgeable and very professional. We love them! Started using the years ago when we had a mice problem when we lived in the country! They were honest and reasonably priced and we have been using them ever since for pest control! They come monthly instead of quarterly and their products work great! Always ask if any problem areas or for extras they can do! Would highly recommend!
Leigh Anne R.
Facebook

Squirrels in My Attic
I had squirrels in my attic and Tim at Xceptional Wildlife Removal searched my entire attic, took many pictures, and gave me a quote for several issues I had. He allowed me to get my handyman to do most of the work and he line-item priced all the work so all I needed him to do was the one way door for the squirrels to leave. He came out, did his work, was very informative and friendly. Jill in customer service was equally as professional and friendly. I am very impressed with this company!
Denise D.
Facebook

Great work, fair prices
Extremely knowledgeable, they do great work at fair prices. They can definitely handle any of your wildlife needs.
Jesse O.
Facebook

Amazing company!
Amazing company with amazing employees.
Zach S.
Facebook

Raccoons in My Chimney
These guys were great! I had a momma raccoon and 6 babies in my chimney. they explained every scenario and how they would respond to each. The end result was going to be no more raccoons in the chimney. Sure enough, they did it. Got all 7 out without harm, cleaned/sanitized/disinfected the chimney and capped it so nor more critters could come live there. I couldn't have asked for better service!
Todd C.
Facebook