Wildlife Control Services
---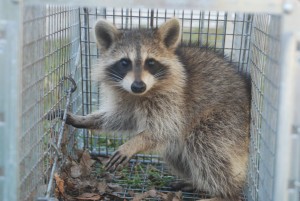 Xceptional Wildlife Removal is a professional Nuisance Animal Removal company that provides full service nuisance Wildlife Control services. Xceptional Wildlife Removal are experts at all types of residential and commercial nuisance wildlife conflicts including Commercial Bird Control. We will get rid of nuisance animals and repair any damages caused to your home or business. Whatever the problem may be NO nuisance wildlife problem is too big or too small for our knowledgeable Wildlife Control operators. Some common pest animals that we deal with on a daily basis are Bats, Bees, Birds, Moles, Possums, Skunks, Raccoons, Squirrels, Chipmunks, Snakes and other Nuisance Wildlife.
Wildlife Control operators of Xceptional Wildlife Removal are fully insured to perform both commercial and nuisance wildlife control services and possess State issued Nuisance Wildlife Control Damage permit from the Virginia Department of Inland and Fisheries and by Maryland Department of Natural Resources. These Nuisance Wildlife Control Damage permits give Wildlife Control Operators the authority to trap and remove nuisance wildlife animals and perform all types of wildlife control services throughout Ohio, Maryland, Virginia and Washington DC. We provide safe and humane wildlife control techniques that resolve human wildlife conflicts.
As our rural areas become more urban animals have learned to adapt by getting into homes, businesses and other man-made structures. Animals have figured out that our attics and homes also make a great place for them to live too! The following are some common wildlife problems homeowners experience with nuisance animals.
Nuisance Wildlife Problems
Bats in Attics
Birds in Vents
Snakes in Basement
Bees Nest on porch
Groundhogs under steps
General Pest Control
Moles digging up Yard
Skunks living in crawlspaces
Raccoon in attic and chimneys
Squirrels in Attic
Dead animal in wall
Bed Bug Remediation
---
---
Wildlife Control Services
These are all common nuisance wildlife problems that our wildlife technicians deal with on a daily basis. Xceptional Wildlife Removal can get rid of these nuisance animals and repair any damages they may have caused to your home or business. The leading animal damage homeowners experience is damaged insulation. If squirrels, raccoons, mice, rats, birds or any other animal is in an attic for a period of time the insulation will become contaminated with animal feces, urine, or bat guano. In addition to soiling the insulation they will also smash it which affects your homes heating and cooling efficiency.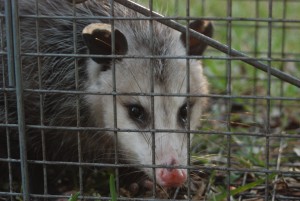 Any animal that is discovered in your attic should be dealt with immediately to avoid these costly repairs. In Instances where the problem was discovered too late or not dealt with in a timely manner insulation will need to be removed and replaced. Xceptional Wildlife Removal provide complete Insulation services including the removal of bat guano contaminated insulation, and installation of new insulation. All of our insulation removal and replacement services are done by our Wildlife Control technicians, we DO NOT outsource any of our services. We use safe start of the art HEPA Vacuum systems to remove contaminates the correct way from your home. Contact us today for a no obligation insulation removal or replacement quote.
Wildlife Repair Services
Additional Wildlife Control Services provided include Wildlife Exclusions, Wildlife Trapping, Gutter Line Seal, Fascia Board Replacements, Roof Repair, Chimney Cap Installations, and other nuisance wildlife repairs. We remove all types of nuisance animals including Bat Removal, Bird Control, Raccoon Removal, Squirrel Removal, Skunk Removal, Snake Removal, Bees Nest Removal, Vole Removal, Beaver Removal, Muskrat Removal, Mole Removal, Dead Animal Removal, and removal of other wild animals. Xceptional Wildlife Removal strive to resolve wildlife conflicts safely and humanely contact us today to resolve all your nuisance wildlife removal needs. ~ 877-227-WILD (9453)
We provide nuisance wildlife control services throughout areas of Florida, Georgia, Delaware, Louisiana, Maryland, Ohio, Pennsylvania, Virginia, Washington DC and West Virginia.