WILDLIFE REMOVAL, PEST CONTROL, WILDLIFE EXCLUSIONS & ANIMAL TRAPPING SERVICES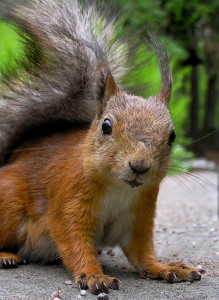 Wildlife and Pest problems can happen to any home or business regardless of structure age.  Pest take advantage of the smallest crack or crevice to gain entry.  Once inside these pests can create extensive damage to the integrity of the structure.  At Xceptional Wildlife our experts are highly trained experts at locating even the smallest compromised integrity of a structure. Once this has been identified solutions to remedy these problems will be recommended.  Pest problems should never go ignored, this will only lead to the problem becoming increasingly worse therefore resulting in more animal damages.  The sooner a pest problem is addressed and remedied the less chance of the problem becoming larger, and costlier. New Jersey Wildlife Removal services are necessary for homeowners and businesses. Pest problems can effect any structure.
Local New Jersey experts of Xceptional are licensed, insured with extensive training to solve all types of New Jersey's wildlife and pest problems. If your looking for the best to completely solve a pest problem, look no further. Xceptional Wildlife are experts in all types of wildlife and pest problems. Our local experts provide animal exclusions, wildlife trapping, animal damage repairs and pest control services.
NEW JERSEY WILDLIFE CONTROL SERVICES
Wildlife Exclusions
Animal Trapping
Wildlife Removal
Dead Animal Removal
Animal Damage Repairs
Snake Removal
Bird Control Residential & Commercial
Attic Remediation
Pest Control
Mouse Trapping
Stinging Insect Control
Rodent Control
Insect Control
Bed Bug Remediation
Extermination Services
Disinfectant Services
COMMON NUISANCE ANIMALS OF NEW JERSEY
Bats
Birds
Rats
Mice
Moles
Raccoons
Chipmunks
Squirrels
Flying SquirreLs
Gopher
Fox
Opossum
Snakes
Groundhogs
Coyotes
Porcupine
Skunks
We are very different from typical Pest Control companies. Pest Control companies primarily focus on insects and bugs, not New Jerseys Wildlife.  In addition to solving pest problems, we offer safe humane methods of resolving wildlife conflicts. Once the animal problem has been resolved, solutions are offered to animal proof your home, repair damages including roof repairs, siding repairs, insulation removal, insulation replacement  and other necessary repairs. These are all services that are not effectively handled by a typical pest control company. Feel confident by calling Xceptional Wildlife Removal that a complete solution will be achieved. 
Call Today! 800-929-7163
Xceptional Wildlife Removal provides Animal Removal, Wildlife and Pest Control services throughout the State of New Jersey. Some of the counties we service include Passaic, Warren, Sussex, Morris, Burlington, Camden, Gloucester, Salem, Cumberland, Cape May and Atlantic counties and surrounding areas of New Jersey. Not Sure if we service your area? Here is a list of counties we currently service. If your area is not listed please contact us at 800-929-7163.
NEW JERSEY COUNTIES SERVICED
Whatever type of nuisance wildlife problem you may experience, Xceptional Wildlife has the experience and knowledge to resolve your nuisance wildlife problem completely and effectively!
We have been performing Wildlife Control, Wildlife Removal and pest services for over 25 plus years. Feel confident that your nuisance wildlife problem will be solved by calling New Jersey's top nuisance wildlife control company of Xceptional Wildlife Removal!