Welcome to Xceptional Wildlife Removal, your go-to source for reliable and effective solutions to wildlife conflicts in Lincolnville and the surrounding areas of Charleston County and South Carolina. We are a full-service company that has been serving the community since 1993, and we have a team of experienced and licensed professionals who are ready to handle any animal issue you may have. From raccoons and snakes to birds and bats, rodents, and beyond, we can take care of it all.
Our goal is to make sure wildlife gets out and stays out of your home and yard, so you can feel safe and secure in your own space. We offer a wide range of services, including inspections, removal, exclusions, and repairs, to ensure that your property is fully protected from nuisance animals. 
We pride ourselves on being a one-stop shop for all your wildlife needs. We do not subcontract any of our work, and all our services are performed by our experienced and licensed team. We use safe and humane methods to ensure the well-being of the animals and your property, and we offer a 100% satisfaction guarantee. So if you're dealing with a nuisance wildlife issue in Lincolnville and need help, don't hesitate to call us.
 Schedule Your No Obligation Inspection Today !
Pest Control and Wildlife Removal Services We Offer in Lincolnville
Xceptional offers a range of services to help you remove and control various types of pests, including: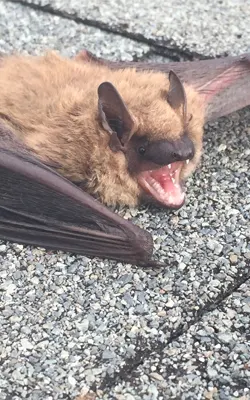 Bats can create a number of problems, including nesting in your home and spreading diseases. We can provide a range of services to remove bats and prevent them from returning.
Raccoons can be a major nuisance, causing damage to your property and creating health hazards. Our team can help you remove raccoons and prevent them from coming back.
Raccoon Exclusion Benefits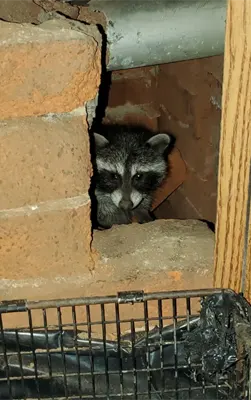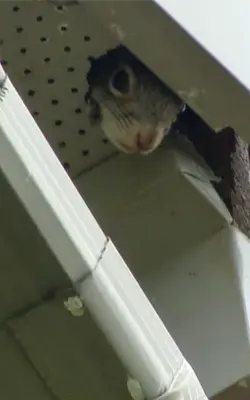 If you have squirrels in your attic or causing problems in your yard, we can help you remove and prevent them from returning.
Squirrel Exclusion benefits
Squirrels can cause damage to your home by chewing on wiring, insulation, and other structural elements. Removing squirrels can help prevent this type of damage and protect the value of your property.
Squirrels can carry diseases, such as rabies, that can be transmitted to humans. By removing squirrels from your property, you can reduce the risk of exposure to these diseases.
Repairing damage caused by squirrels can be costly and time-consuming. By removing squirrels and taking preventative measures to prevent them from returning, you can save money and time in the long run.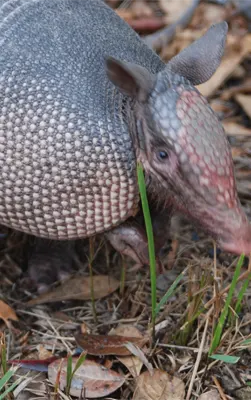 If you have armadillos digging up your lawn or causing damage to your property, our team can help you trap and remove these pests. We can also provide advice on how to prevent armadillos from returning in the future.
Benefits of Armadillo Exclusion Services
Protect your lawn and garden: Armadillos can cause extensive damage to your lawn and garden by digging for insects and grubs. They can create deep burrows and holes that can make your yard look unsightly and can be dangerous to walk on. By removing armadillos, you can protect your lawn and garden from further damage and start enjoying your yard.
Armadillos can also cause damage to your home's foundation, pipes, and other structures by burrowing under sidewalks, decks, or sheds. Removing armadillos can help prevent this type of damage and protect the value of your property.
Repairing damage caused by armadillos can be costly and time-consuming. By removing armadillos and taking preventative measures to prevent them from returning, you can save money and time in the long run.
Our snake removal experts in Lincolnville are trained to catch both venomous and nonvenomous snakes and remove them from your home or business. We can also provide exclusion services to prevent reentry by snakes.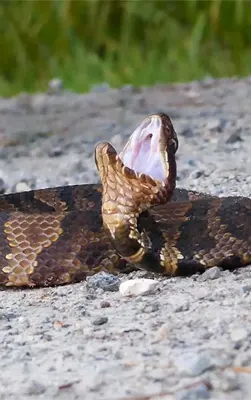 Skunks can cause a variety of issues, including spraying unpleasant odors and digging holes in your yard. We can help you remove skunks and prevent them from coming back.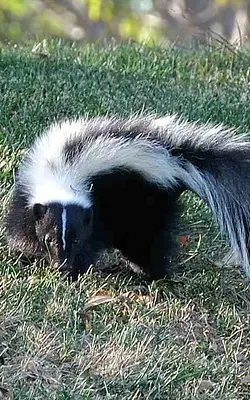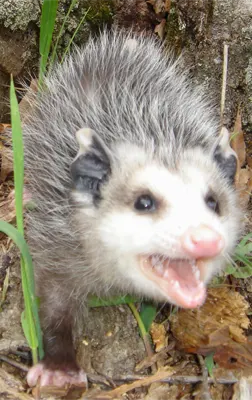 Opossums can be a nuisance and may also carry diseases. We can help you remove possums and prevent them from returning to your property.
Opossum Exclusion Benefits
We offer general pest control services to help you get rid of a variety of common household pests, including ants, cockroaches, mice, and more.
Pest Control Exclusion Benefits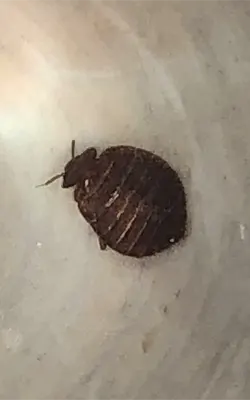 If you have a bed bug infestation, our team can help you get rid of these pests and prevent them from returning. We use a combination of treatments and preventative measures to ensure that your home is bed bug-free. We are the the top experts in Lincolnville bed bug removal. 
Bed Bug Exclusion Benefits
Living with Xceptional Wildlife Control's Innovative Approach in Your Area.

Woodpecker Problem Solved!
Good people to do business with. Refreshing to find people who do what they say they will do when they say they will do it. Had a problem with woodpeckers and holes inside of my house. They assessed the situation for free and then gave me a fair quote. Tyler McVey was courteous, professional, and very responsive. Woodpecker problem solved! Exceeded my expectations. Highly recommend them to my neighbors.
Gary
Google

Removed 5 FOXES!
Jake came out and delivered on exactly what Xceptional Wildlife Removal said they would do. Very professional and knowledgeable on the subject matter – FOXES. Removed 5 from our property and no more threat to the chickens! Great Job Jake!
Douglas
Google

Bat Removal
Geoff and his crew are amazing! They came out the day we called and worked around our schedule for a complete BAT removal. No bats were harmed, our gable vents were sealed with outer screens that were painted to match, all guano (my husband has been quoting Ace Ventura for the past week) was removed, and they even set off sanitizing foggers in the garage and attic. We appreciate the service and highly recommend them for your wildlife needs!
Julie M.
Facebook

Rampant Yellow-Jacket Problem
We had a bad experience with another extermination company, and when I called Xceptional Teddy not only advised me on how to handle dealings with the first guys (who failed us) but immediately responded to our still-rampant yellow jacket problem. The service was thorough and as much at our convenience as possible, and Teddy was very communicative, honest, and compassionate. It was such a relief and gave us so much peace of mind – we will be turning to Xceptional Wildlife Removal for all our future needs as homeowners, and suggesting them to anyone who needs a caring, capable, and professional helping hand! Thank you Teddy @ Xceptional!
Laura S.
Facebook

4+ Years, Highly Recommend!
We have used Xceptional for 4+ years. Every tech is highly knowledgeable and very professional. We love them! Started using the years ago when we had a mice problem when we lived in the country! They were honest and reasonably priced and we have been using them ever since for pest control! They come monthly instead of quarterly and their products work great! Always ask if any problem areas or for extras they can do! Would highly recommend!
Leigh Anne R.
Facebook

Squirrels in My Attic
I had squirrels in my attic and Tim at Xceptional Wildlife Removal searched my entire attic, took many pictures, and gave me a quote for several issues I had. He allowed me to get my handyman to do most of the work and he line-item priced all the work so all I needed him to do was the one way door for the squirrels to leave. He came out, did his work, was very informative and friendly. Jill in customer service was equally as professional and friendly. I am very impressed with this company!
Denise D.
Facebook

Great work, fair prices
Extremely knowledgeable, they do great work at fair prices. They can definitely handle any of your wildlife needs.
Jesse O.
Facebook

Amazing company!
Amazing company with amazing employees.
Zach S.
Facebook

Raccoons in My Chimney
These guys were great! I had a momma raccoon and 6 babies in my chimney. they explained every scenario and how they would respond to each. The end result was going to be no more raccoons in the chimney. Sure enough, they did it. Got all 7 out without harm, cleaned/sanitized/disinfected the chimney and capped it so nor more critters could come live there. I couldn't have asked for better service!
Todd C.
Facebook
"Don't let pests ruin your home or business in or near Lincolnville, Sangaree , or Ladson – call now to schedule your free pest inspection with Xceptional Wildlife! Our team of experts will identify and eliminate any pests even if you don't know what it is ensuring a safe and healthy environment for you and your family. Don't wait – call now to schedule your free pest inspection and take the first step towards pest-free living with Xceptional Wildlife."