Houston Bat Removal
Bat control in Houston is a problem that is found mostly on the outskirts of the city in suburban neighborhoods surrounding the city of Houston.
We are the top-rated bat removal and bat control professionals in Houston, TX offering safe and humane bat removal for residences and business in Houston.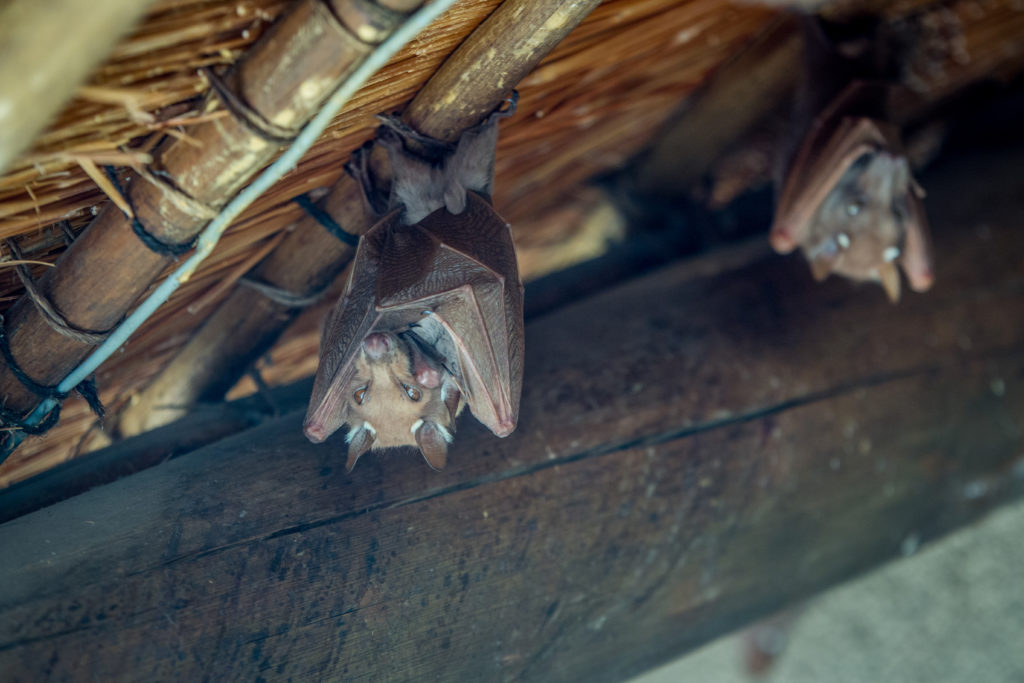 One of Houston's best-kept secrets is their bat population. The Waugh Bridge Bat Colony consists of Mexican free-tailed bats that emerge nightly to stretch their wings and feed on area insects.
About 40 percent of North American bats are in decline or are officially listed as an endangered species.

Western Bat Working Group Organization
It is illegal to kill bats in Texas, so if you have a bat problem in your home, call a wildlife removal specialist to have the bat removed humanely.
There are several ways in which a professional bat removal company in Houston can handle your bat problem. One of the best ways to handle Bat Removal is to perform a complete Bat Exclusion service. Keeping bats out of your home and preventing bat colonies in your attic is what wildlife removal specialists do best!
Houston Bat Facts
If it wasn't for bats in Houston, the city would be inundated with insects, especially mosquitoes. Bats are one of the best natural solutions to insect control. However, this does not make it acceptable for bats to live in your attic or in other parts of your home or office building. There are several different types of bats native to Houston.
The most common species of bats in Houston Texas are the Mexican free-tailed bat, big brown bat, evening bat, Eastern red bat, Northern yellow bat, tri-colored bat (previously known as Eastern pipistrelle), hoary bat, Seminole bat, Southeastern myotis, silver-haired bat, and Rafinesque's big-eared bat (state threatened species).
Bat Exclusion Houston
Bat exclusion in Houston is the procedure of sealing off the entire structure in which the bat infestation is present. One opening is left for the bats to escape. After several days, and a good thorough inspection, the remaining hole is sealed which completes the bat exclusion.
Some of the bat services we offer in Houston:
Bat Control and Bat Removal
Bat Exclusions
Dead Bat Removal & Deodorization of infected areas
Home and office bat inspection
Complete attic restoration
Bats In The Attic
There's a benefit of having bats nearby, but not in your home. The most common call we receive in our Houston office is bats in the attic. Bats can become a problem in the attic of your home. If you have a colony of bats in your attic, you want to act fast. Their guano can cause structural damage to your home, cause odor, and cause respiratory problems.
Once bats have found a suitable place to live, bats will continue to roost in that area for as long as they can. If you have bats in your attic and want to eliminate the problem humanely, hire a wildlife removal company that specializes in bat removal.
FOR BAT REMOVAL IN HOUSTON, CALL WILDLIFE PROS 877-227-9453
Houston Bat Repair and Cleanup
Once you have the bats removed from your attic, there is still a lot of cleanup and repairs left to do. If you discover your attic has been damaged by a nest of bats or urine and bat droppings, our professional repair and clean-up services will be necessary.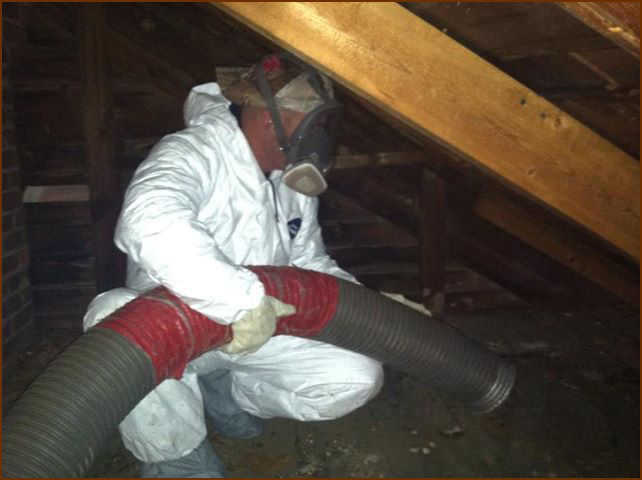 Our wildlife removal specialists are trained for jobs such as this. Our professionals can help with the cleanup associated with bat guano. We will safely remove insulation that has been damaged by the bats and clean the area and replace new insulation. We can remove any dead bats from your attic also, and deodorize the space to get rid of any remaining odors.
Call Us! 877-227-9453
Whatever type of nuisance wildlife problem you may experience, Xceptional Wildlife has the experience and knowledge to resolve your nuisance wildlife problem completely and effectively! 
We have been providing wildlife removal and wildlife control services since 1993. Rest assured we have the solution to your nuisance wildlife problem, Call us!