Wildlife Control Services
Animal Control Solutions provides complete Nuisance Wildlife Removal throughout Maryland, Washington DC Virginia, West Virginia and Ohio. We remove such animals as bats, birds, raccoons, squirrels, moles, skunks, snakes, and other nuisance wildlife animals! Visit this page for a complete list of areas we service.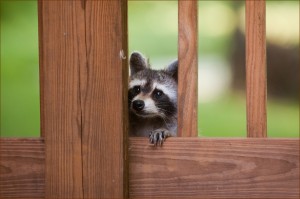 We provide complete nuisance animal removal of Bats, Birds, Raccoons, Squirrels, Skunks, Snakes, Groundhogs, Moles, Chipmunks and other nuisance animals of Virginia, Maryland, Washington DC, Ohio, and West Virginia. Wildlife Control is a common service needed by homeowners and business owners. In addition to getting rid of the animal a wide range of animal damage repairs are provided to fix damages caused by nuisance wildlife.
Wild animals of Virginia, Maryland, Ohio, Washington DC, and West Virginia and surrounding areas becoming an increasingly problem for homeowners and businesses. As more rural areas become more urbanized animal habitats are shrinking and these animals are adapting by getting into attics, buildings, and other structures in search of a new habitat. Animal Control Solutions provide solutions to these animal infestations. We are a full service wildlife removal company that not only gets rid of nuisance wildlife but makes the necessary repairs to prevent animal infestations, and correct of fix any damage the animal has caused to your home or business. We provide full service wildlife solutions for residential and commercial customers.
Wildlife Control & Nuisance Animal Removal
Animal Control Solutions has been providing Virginia cities with wildlife control services since 1993. We are fully insured to provide services to Commercial and Residential customers, and possess a Nuisance Operator permit from the Virginia Inland and Fisheries, Maryland Department of Natural Resources and Ohio Department of Natural Resources to perform Wildlife Trapping, and Wildlife Damage Control, and Wildlife Removal services throughout the entire State of Virginia, Maryland, and Ohio.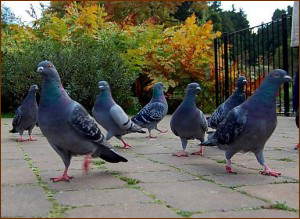 Animal Control Solutions specialize in many types of Wildlife Removal and Wildlife Control services. Wildlife Removal operators specialize in removing all types of animals from attics and buildings. Nuisance Wildlife problems has become a more increasingly problem over the last decade. It is common for a homeowner to call with complaints of squirrels in the attic, bats in the attic, squirrels in walls and crawlspaces, birds in vent, or there is a skunk living under my deck. These are all common problems that we solve on a daily basis. We provide animal removal and animal damage repairs including biohazard cleanup of bat guano. If you are having a problem with animals in the home or business call us today and we will be happy to discuss your problem in length and provide solutions to these nuisance animal problems.
Animal Control Solutions is very different from a typical Pest Control company. Pest Control companies focus primarily on insects and bugs and not the Wildlife of Virginia, Maryland, Ohio, Washington DC and West Virginia. Pest control companies common solutions are to spray pesticide or put down poison. We discourage the use of poison, these method is dangerous to homeowners with pets and creates a bigger problem once an animal or rodent dies in the wall or within the sub-floor of your home. We offer safe humane methods to resolve wildlife conflicts. Once the animal problem has been resolved we offer solutions to animal proof your home, or repair any damages the animals has caused including roof repairs, siding repairs, insulation removal, insulation replacement, siding replacement and any other necessary repairs. These are all services that are not effectively handled by a typical pest control company!
Call Today for

Safe

,

Effective

Wildlife Removal Services!Animal Control Solutions
You can count on our Animal Control Solutions technicians when it comes to Wildlife Removal Services, we provide complete solutions to all types of Nuisance Wildlife Control Conflicts, Call us Today to solve all your Nuisance Wildlife Problems at 877-227-WILD.